Capture. Identify. Treat.
Artificial intelligence-based solution that enables farmers to identify and treat plant diseases and pests.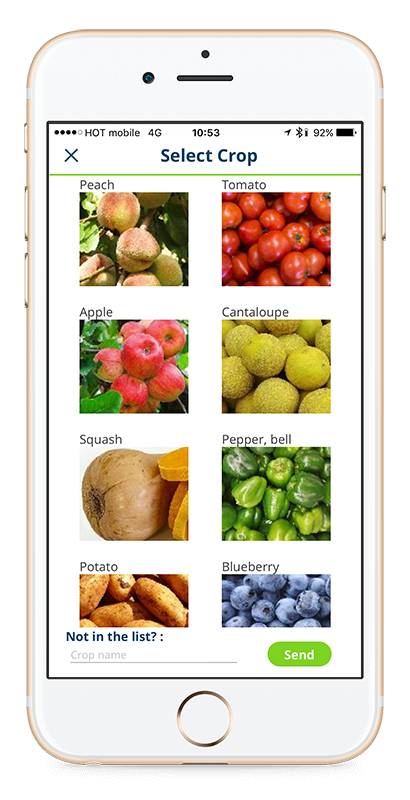 Saillog offers an artificial intelligence-based solution that enables farmers to identify and treat plant diseases and pests. Saillog encompasses Agrio, a free interactive smartphone app. Agrio users upload images of their diseased crops, which are then analyzed through the artificial intelligence algorithm for automatic disease identification. Users may receive solution answers within seconds, while other users can choose to share their images with a team of experts who provide opinions on the best methods for treatment.
The imbalance between agricultural productivity and the growing global food demand has dramatically worsened over recent decades. There are approximately one billion people in the world experiencing chronic food insecurity, and the numbers are expected to increase. Whilst, there is a shortage of agricultural-extension experts who can aid farmers in overcoming problems that affect agricultural production.
Pathogens are directly responsible for yield losses of ~30% of the global agricultural productivity. Farmers experience an annual loss of $300 billion due to a lack of pest and disease diagnosis, containment, and treatment. Many plant diseases have a fairly well-established control protocol. However, failure to control diseases occurs due to misdiagnoses, late-stage diagnoses, and lack of knowledge and access to solutions.
One of the reasons that early detection is challenging is because the knowledge we have regarding pest and disease occurences oftentimes does not tickle down to farmers. If farmers had access to such knowledge, they could take preventive measures. There is a need to supply to farmers with tools that help them assess risks and plan their prevention steps more accurately.
Due to the multifaceted nature of these macro-level problems, Saillog provides an opportunity for sustainable agriculture, offers economic benefits to small and large scale farmers, and reduces the risk of food insecurity; thereby, supplying a socially impactful solution.
Saillog leverages and deploys artificial intelligence algorithms on mobile devices, and other monitoring hardware, providing users with one complete solution to the disease and pests management problem. Saillog's artificial intelligence engine is proficient in classifying hundreds of diseases and deficiencies; it is becoming more advanced as data is aggregated through usage of the system. The computer vision algorithm is capable of reaching a highly accurate diagnosis through examining imagery of suspected pathologies. Our mission is to become the leading AI solution in the disease control domain while reducing global hunger.
Saillog offers the AgrioShield which is the first-ever artifically intelligent crop disease and pest alert system. AgrioShield notifies subscribers after crop diseases and pests were detected on nearby farms. These alerts, along with written preventative measures, aid in impeding infestations and reducing yield losses.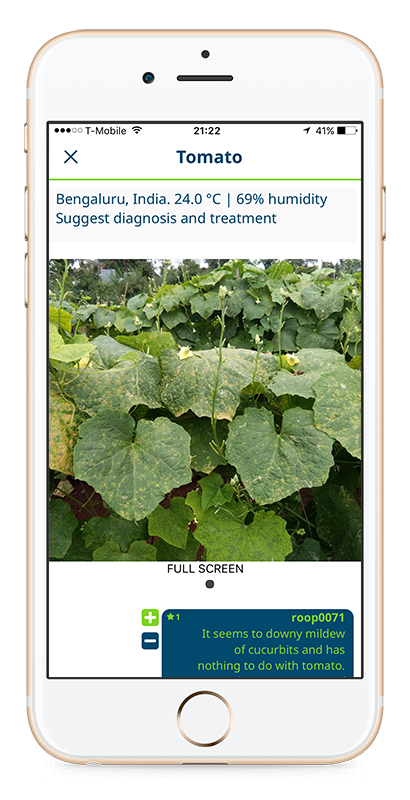 "It's an excellent app. give you the best diagnosis and proper guidelines for treatment."
Protect your crops.use agrio.